Nerd and Designer, perfect combination for success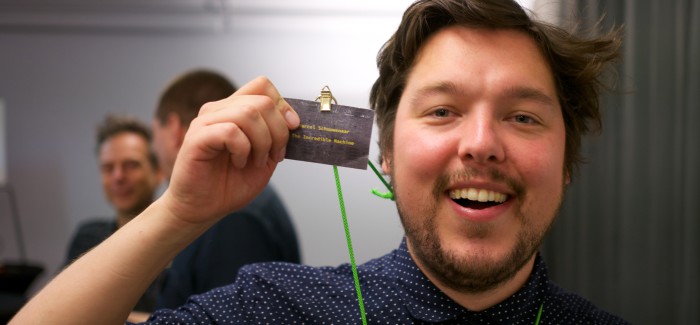 The combination of being a Nerd and Designer leads to great concepts and amazing user experience designs. Marcel Schouwenaar is our next keynote speaker and he will inspire us with interesting story's of projects he has been working on. His offical title is industrial designer, maker, developer and a technophile. Two years ago he co-founded The Incredible Machine, a design consultancy focusses on connected products. He and his team help companies invent new concepts that explore opportunities in connecting products, spaces and services.
Check out his Bio on the speakers page.