Music & Sports stories on wednesday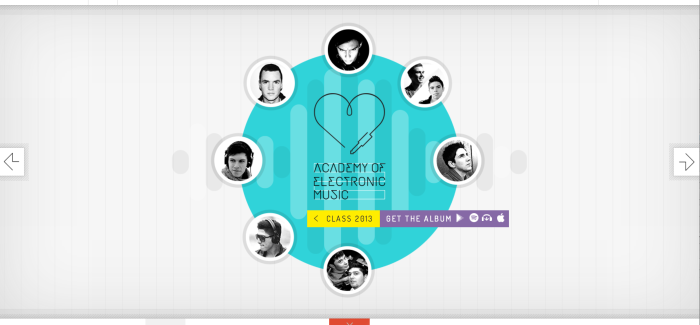 We are proud to announce to new speakers for the Wednesday talk about Music and Sports. Eveline van der Steen and Danny Menken will introduce us to the worlds of music and sports on wednesday. Eveline van der Steen was until recently the head of social media for Armada Music, the label of Armin van Buuren. She will tell us everything about the online music industry. Danny Menken is CEO of Infostrada Sports. Infostrada Sports offers innovative and unique services to the sports industry – for example for Fox Sports, FIFA Data and Sport1 Pitlane. Time to get inspired by this young and succesfull professional and his best projects!
Danny Menken
Danny Menken started his career working in FMCG, Telecom, and Media at several companies. He made the move to the sports industry when he became Managing Director at Eurosport. At Eurosport he realised a growth and expansion of Eurosport's business in the Benelux, United Kingdom, Ireland and Central and Eastern Europe. As Chief Executive Officer at Infostrada Sports Danny is in charge of the company worldwide and has the task to bring all aspects of the company to the next level. Infostrada Sports offers innovative and unique services to the sports industry – the company produces, distributes and monetises sports data and video content across multiple platforms. What is the business of sports data?
Eveline van der Steen
Eveline van der Steen has just started her own company Manifest Inc this year, which focusses on providing consultancy to the Online Music Industry. Until recently she was the head of social media at Dutch record label Armada Music (Armada Music was founded in 2003 by Armin van Buuren, Maykel Piron and David Lewis, of which the first 2 letters of their names form nothing less than 'Armada')
She has worked for the label for the last 6 years and was responsible for the online presence since the beginning for both the label as the artists. Last year she created the Academy Of Electronic Music, the first fully online academy with partners Armada Music, Google+, DJMAG and Point Blank and has just won a Webby Award for this project. She has now just returned from New Zealand, where she has worked for the last 3 months on integrating the online opportunities in the NZ Music Industry.
One of the key factors in the success has been the social media strategy. What lessons can the media industry learn from this?